Why not splash out on a Fantasy Island Fun Park cocktail party?
Sunset Bar and Restaurant offers the perfect setting for your next cocktail party. With our breathtaking views of the beach, your guests will be talking about your party for years to come. Our expert mixologists will create custom cocktails for your event, and our talented staff will make sure that your party is one to remember.
We offer a variety of food and drink options to fit any budget, and our stunning location will be sure to make an impression. Contact us today to start planning your perfect event!
Ready for a great time? Book now!
We can customize a menu to fit your needs, and our versatile space can accommodate groups of all sizes. So whether you're looking for an intimate gathering or a night to let loose with friends, we'll make sure you have a great time.
We'll mix you up a treat you won't forget! Our trained mixologists are waiting!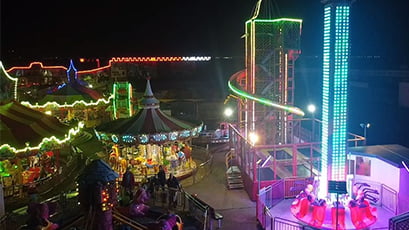 If you're ready for more fun why not check out some of our rides afterwards?
For groups of 20 or more please contact